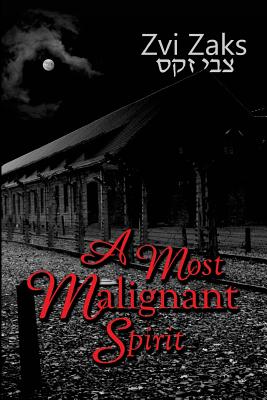 A Most Malignant Spirit (Paperback)
By Light Unseen Media, 9781935303541, 290pp.
Publication Date: November 19, 2014
Other Editions of This Title:
Hardcover (3/2/2016)
* Individual store prices may vary.
Description
Dr. Eli Rothenburg considers himself "a friend of Galileo"--rational, clear-headed, skeptical and modern. When his beloved mentor attempts suicide despite every outward appearance of success and wealth, Eli is deeply shaken. He accepts a somewhat mysterious research grant that calls him first to London, then Germany for studies in his medical specialty, hematology. As part of his new life journey, he determines to adopt a more traditional Jewish lifestyle. On the plane flights between Los Angeles and England, Eli meets a charismatic Hasidic Jew named Abram Rabinowicz who urges him to follow Jewish law and makes unsettling predictions about Eli's future. But Eli also meets an oddly sinister little man who calls himself Shmuel and claims to be "a completed Jew"--a convert to Christianity. Once in London, Eli finds himself stalked by Shmuel, as his life rapidly turns into a shambles. A serial killer begins to terrorize the city, directly impacting Eli; then Eli's family meets tragedy at home. His research grant is abruptly terminated, and Eli flees for the second assignment in Germany. But the evil pursuing him only grows stronger. Eventually Eli seeks out Abram Rabinowicz, who tells Eli that he has a destiny far greater than the American doctor ever imagined. Eli must dedicate himself to grueling new training and disciplines, and accept that the supernatural has far more power than a "friend of Galileo" would admit. Traveling from Los Angeles to London, Germany, Israel and finally the ruins of Auschwitz in Poland, Eli joins a circle of spiritual warriors to fight the ancient evil at the root of vampirism and millennia of human suffering.
About the Author
Zvi Zaks published his first novel at age 68, proving that it's never too late to do what you love. A Most Malignant Spirit is his fourth book. Zvi still works at his day job as a physician (internist, not hematologist) in the San Francisco Bay area, but only half time so as to leave more opportunity for writing. He has a band, The KLEZMANIACS ("We play for weddings, Bar Mitzvahs, and circumcisions-on the cutting edge of Jewish music"), and is looking for musicians to join him. With any luck, in the near future Zvi, his wife, and two dogs will move to San Diego where the grandbaby lives. Zvi has personal familiarity with most of the localities mentioned in A Most Malignant Spirit. He was born in Philadelphia, did research in the Los Angeles area, and toured St. Barts hospital in London while it was still active. He has also spent a lot of time in Israel teaching resident doctors. The descriptions of Jerusalem, the Dead Sea and Masada are from his own visits to those areas. Much of the description of the concentration camp including the "McDonald's Dachau" sign comes from his website, http: //home.comcast.net/ fiddlerzvi/Dachau.html
or
Not Currently Available for Direct Purchase