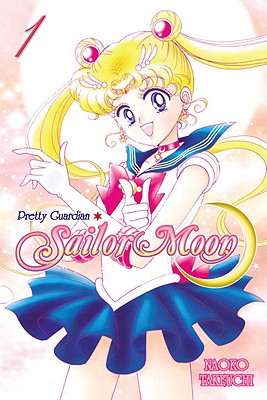 Sailor Moon 1
Paperback

* Individual store prices may vary.
Description
Usagi Tsukino is a normal girl until she meets up with Luna, a talking cat, who tells her that she is Sailor Moon. As Sailor Moon, Usagi must fight evils and enforce justice, in the name of the Moon and the mysterious Moon Princess. She meets other girls destined to be Sailor Senshi (Sailor Scouts), and together, they fight the forces of evil!

This new edition of Sailor Moon will feature:

- An entirely new, incredibly accurate translation!
- Japanese-style, right-to-left reading!
- New cover art never before seen in the U.S.!
- The original Japanese character names!
- Detailed translation notes!

This version of Sailor Moon will be completely true to original. Join us as Sailor Moon returns to the U.S. for the first time in years!
Praise For Sailor Moon 1…
"With its whimsical sense of fashion, thrilling adventure and complex backstory, Sailor Moon was like little else young girls had ever before seen on television, and miles above anything American animators were offering them. The anime led to interest in the manga, which in turn became the sort of success that made the bookstore market sit up and take notice. Scratch a modern-day manga fangirl, and you're likely to find someone who watched Sailor Moon when she was young." -The Comics Journal
Kodansha Comics, 9781935429746, 248pp.
Publication Date: September 13, 2011
About the Author
Naoko Takeuchi lives in Tokyo, Japan. Takeuchi's works have a wide following among anime and manga fans worldwide. Her most popular work, Sailor Moon, rose to become as of 2011 one of the most recognized manga and anime products to date. The author lives in Tokyo, Japan.