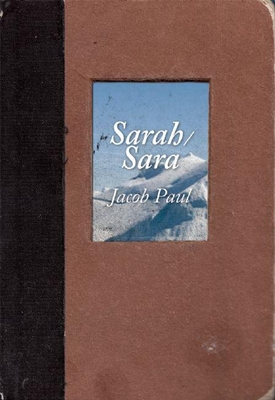 Sarah/Sara (Paperback)
Ig Publishing, 9781935439134, 251pp.
Publication Date: May 1, 2010
* Individual store prices may vary.
Description
An engrossing meditation on the meaning of faith, Sarah/Sara is the story of a young Orthodox Jewish woman who undertakes a solo kayaking journey across the Arctic Ocean after her parents are killed and she is disfigured by a terrorist bomb in a Jerusalem cafe. Haunted by her parents' death, and in particular by memories of her father, a 9/11 survivor whose dream was to kayak through the Arctic, Sarah embarks on her expedition unprepared for the strenuous physical and emotional trial that lies ahead. What begins as a series of diary entries on her struggle with faith ends in a fight for survival, as Sarah slowly comes to realize that she is lost in the Arctic wilderness with the ice closing in around her.
Jacob Paul teaches creative writing at the University of Utah.
About the Author
Jacob Paul is an associate professor of English at the University of Utah, where he earned a PhD in Literature and Creative Writing. A 9/11 World Trade survivor, he won the 2008 Utah Writers' Contest, and the 2007 Richard Scowcroft Prize. Sarah/Sara is his first novel.
or
Not Currently Available for Direct Purchase