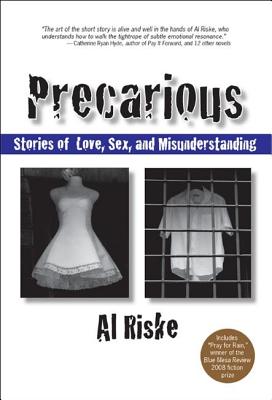 Precarious
Stories of Love, Sex, and Misunderstanding
Paperback

* Individual store prices may vary.
Description
In prose that is by turns spare and lyrical, the stories in this collection capture the heady, invincible feeling of late summer as they describe the sharp pinch of doing the right thing and regretting it and recall exhilarating memories of making bets and dancing naked. From rain-soaked Seattle to drought-stricken California, from the front seat of a mother's Malibu to a vacation cabin on Cape Cod, and from a tiny island to a desert drenched in light and heat, these 16 short tales introduce readers to characters such as a boy trying to make it through the summer between the end of high school and the start of something else, a woman attracted to a muscular man because it makes her feel safe--right up until it doesn't--and a man who can only imagine what it's like to sleep with many different women. The fully-realized, well-rounded individuals who populate these pages will resonate with readers.
Luminis Books, Inc., 9781935462323, 242pp.
Publication Date: February 1, 2010
or
Not Currently Available for Direct Purchase