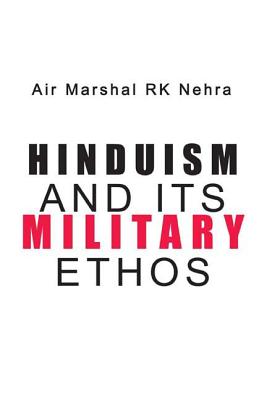 Hinduism & Its Military Ethos (Hardcover)
Lancer Publishers LLC, 9781935501237, 492pp.
Publication Date: December 1, 2011
* Individual store prices may vary.
Description
What is (real) Hinduism? The simple answer is that there is no simple answer. We know Hinduism as the most ancient, complex, and fascinating religion of humankind. It may also be the least understood due to the bewildering variety of its thought processes, which are both original and sublime. An attempt has been made in the book to present a short and simplified, yet comprehensive view of Hinduism, and its culture and civilization. The vast range of Hindu gods and goddesses is fully explored. The second half of the book relates to study of the Hindu military value system from the earliest times of mythology to the present times. Issues of Hindu military mindset and 750 years of unending slavery are covered in detail. The causes for Hindu military defeats are analyzed with an extraordinary degree of candor; the conclusions reached shatter many a prevalent myth. The causes for Hindu military defeats lay in their mind, rather than in their muscle.
About the Author
Air Marshal R. K. Nehra, is a retired officer of the Indian Air Force. He is an engineer by profession, and a student of Hindu military history by temperament and choice. The book has been inspired by the dream and passion of the author to see Bharat (India) occupy its due honorable place in the comity of nations--a place it always deserved, but never got. Without being a man of religion, the author has tried to present a refreshing view of Hinduism, to which hopefully, a layman will be able to relate.
or
Not Currently Available for Direct Purchase