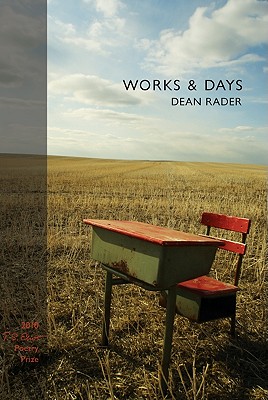 Works & Days (Paperback)
Truman State University Press, 9781935503095, 83pp.
Publication Date: September 1, 2010
Description
Emotionally and intellectually engaging, Dean Rader's debut collection of poetry undertakes provocative questions about identity in original, ambitious, and playful ways. In a style that is at once both traditional and experimental, these poems map the terrains of high and popular culture with serious meditation and wry humor. Characters in Rader's interactive landscape include Wallace Stevens, Michael Jackson, Dorothea Lange, Arvo Part, and even Frog and Toad. Like its namesake, Works and Days by the Greek poet Hesiod, Rader's work takes on the great issues of any eraour attempts to make sense of dreams, duty, and the divine.
Advertisement