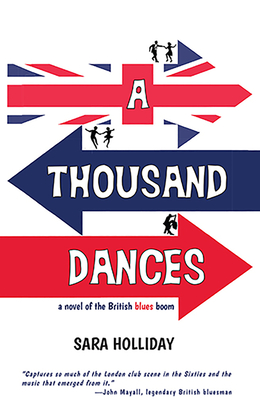 A Thousand Dances (Paperback)
A Novel of the British Blues Boom
Coral Press, 9781935512509, 335pp.
Publication Date: September 21, 2018
* Individual store prices may vary.
Description
Rhythm & blues is exploding all over the London area. It's a thousand dances in the teen clubs—until someone turns up dead. It's 1963, and 17-year-old Nicky Spinnery is swept away by London's new sounds. With his best friend Lucinda, a peacenik filmmaker, he dances his way around the city, crossing paths with brink-of-famers like Pete Townshend, Keith Richards, and Eric Clapton. But when a strange madness starts felling his fellow club-goers, Nicky turns amateur detective, looking for answers among musicians, mods and miniskirts, armed only with his big mouth. A Thousand Dances pulses with the energy and excitement of the year the Beatles hit the big time, following the music from the kitchen sink to the dives of Soho, from suburban teen clubs to the swinging streets of Piccadilly.
About the Author
Sara Holliday is a graduate of Oberlin College and the Oberlin Conservatory of Music. She lives in New York City, among too many books and records. This is her first novel.
Praise For A Thousand Dances: A Novel of the British Blues Boom…
"Certainly captures the flavour of that time! Took me back." – Jim McCarty, founding drummer of the Yardbirds
"A very well-researched novel that also captures so much of the London club scene in the Sixties and the music that emerged from it." —John Mayall, legendary leader of the Bluesmakers
"A delightful flight of time travel back to the 1960s, when London was moving to an exuberant, irresistible new beat and the young and not-so-young couldn't help but keep time to it. Sara Holliday knows the music, and with a big heart and a sly wit she brings to life the musicians who made it, the people who fell in love with (and to it), and a delicious, period-perfect suspense." –Ellen Feldman, author, Lucy
or
Not Currently Available for Direct Purchase