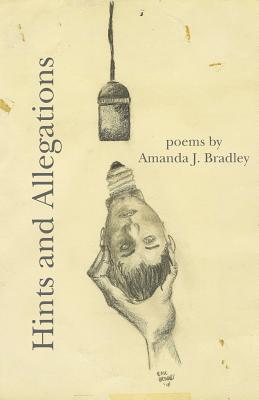 Hints and Allegations (Paperback)
NYQ Books, 9781935520078, 80pp.
Publication Date: September 15, 2009
Description
Amanda J. Bradley's debut book of poems takes the reader on an inward journey from a place of disturbance to a recovered equilibrium. These poems probe intense scenarios and emotional states then step back to inquire what sense can be made of them. Delving for a purpose becomes a purpose in itself and ultimately reaffirms a life well examined. -Hopping, skipping and dancing through the labyrinth of love and despair, Bradley creates a fresh figure of triumph through her sensitive, far-reaching poems. The language is both affectionate and stark, gentle and bitter, but always sharp, always poignant. A born observer, by an appealing dry irony she deftly detaches even her 'confessional' work from herself, so that the body in the poems comes out larger than the one behind them. As she brightly says in one of her finest pieces, inaudibly asking, what do we really see when we look? 'So much is altered by revisions, /By tricks of thought, by our inadequacy, //By appearances...' Here's a poet excellently (and ironically) giving us what, in the closing lines of this book she says we can't have-namely, the sense of what matters.- -F. D. Reeve -Amanda Bradley's poetry is a tense, taut, and deeply personal work that takes the reader on a Dantesque exploration of the heaven and hell of daily experience, or, as the book partitions them, Disturbance and Equilibrium. From the daily observations in the superficially prosaic lives in 'Apartment Building 3:00 AM, ' where 'the dishes were done by hand/with detergent containing aloe' through the agony of 'now that I fear this fight will never end, anesthetize me' in her poem, 'Ambivalence, ' Bradley coolly dissects grief, anguish, and suffering, then doles out an uncompromising medicine of emotional truth teaspoonful by luminous teaspoonful.- -Fred Yannantuono.
Advertisement