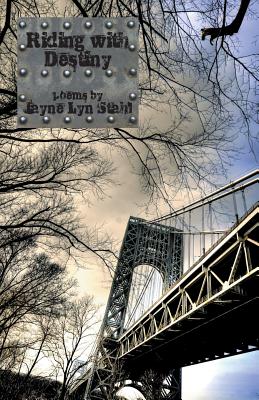 Riding with Destiny (Paperback)
NYQ Books, 9781935520269, 112pp.
Publication Date: April 5, 2010
Description
Poetry. RIDING WITH DESTINY, Jayne Lyn Stahl's first published collection, is a high voltage volume of poetry that flirts with the boundaries between sacred and profane, self and other, the erotic and transcendent in ways that are fresh, and continually surprise. Her vibrant imagery combines with streetwise wit, and is merciless in its unwavering penetration of social hypocrisy. Stahl combines a rich sense of history with the legacy of surrealism. Her work has attracted the attention of poets like Paul Blackburn and Allen Ginsberg, as well as J.M. Coetzee who praised her "poised, wry humor." RIDING WITH DESTINY combines both Whitman's affirmation of a larger self, one that is all-embracing with poetry that takes us to the edge, not merely to taste danger, but to dance the dance of life.
Advertisement