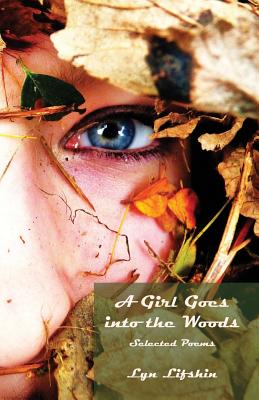 A Girl Goes Into the Woods (Paperback)
NYQ Books, 9781935520320, 400pp.
Publication Date: October 1, 2013
Description
Poetry. In her biggest, most varied selection of poems, A GIRL GOES INTO THE WOODS, Lyn Lifshin's intimate, intense, startling poems range from the adolescent experiences any young (or not so young) woman can identify with, to the roller coaster ride of agony to ecstasy of relationships. In her unique and magical way she explores the complicated, mysterious, ambivalent relationship between mothers and daughters, that constantly changing braid of pain and joy, of control and rebellion and then the reverse, as the daughter becomes the mother and the deaths of stages of the relationship continue. The book takes us into the immigrant experience, the ravages of Auschwitz, to Hiroshima, Vietnam, Iraq and September 11 as well as natural disasters like Katrina, the 2005 Indonesia tsunami, the Japanese tsunami and the 2010 Haiti earthquake. She lets us into the world of mad girls, Madonnas, dancers and shares secrets of poets from Robert Frost, who praised her early poems, to Dylan Thomas and Garcia Lorca. Lifshin gives us moments in Paris, Quebec, the Caribbean and Costa Rico and plunges us into the beauty of Southwestern ruins, quiet New England snowscapes, Midwestern roads with a radio playing and special moments with horses and cats, summer lakes and the firefly filled nights in the town in which she grew up.
Advertisement