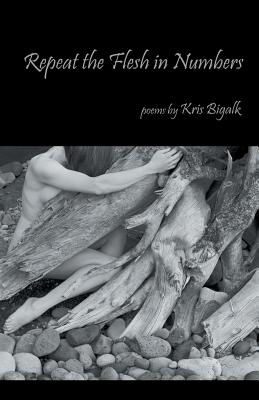 Repeat the Flesh in Numbers (Paperback)
NYQ Books, 9781935520542, 108pp.
Publication Date: February 29, 2012
Description
Poetry. Daring, contemplative, witty, and moving, the poems in Kris Bigalk's debut collection REPEAT THE FLESH IN NUMBERS unflinchingly examine human frailty from multiple perspectives, and ultimately arrive at a place of generosity, regeneration, and grace. The musical precision and vivid images invite us in to poetry that surprises, inspires, and haunts, reminding us that what we do to ourselves, and to each other and what we do for ourselves, and for each other, is ultimately what defines us.

"Our expectations and our designs on life are dashed almost always an old story, maybe the oldest there is but Kris Bigalk's poems want us to believe that it is an honor to be given the chance to replace disappointment with renewed hope. They convince me, surely and gracefully. Attention is a form of courage for Bigalk, and the steady, good-humored generosity she directs toward the fellow inhabitants of her planet mark her as a poet of wisdom and warmth." David Rivard.
Advertisement