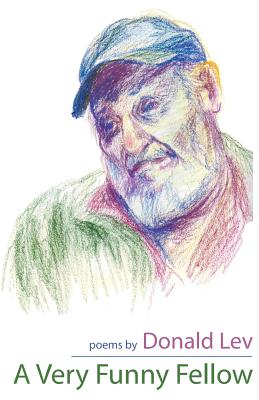 A Very Funny Fellow (Paperback)
NYQ Books, 9781935520559, 108pp.
Publication Date: February 2, 2012
Description
Donald Lev's latest book, A VERY FUNNY FELLOW, published by NYQ Books, is a compilation of ninety-two short poems, mostly written over the last decade and a half, and appearing in periodicals, but not included in any of the dozen collections gleaned for his THE DARKNESS ABOVE: SELECTED POEMS 1968-2002 (CRS Outloudbooks, 2008), or the two chapbooks subsequent to those. These are poems of inner observation, of quotidian magic or lack of magic, in which one finds wisdom, wry humor, and echoes of one's own complexities. The book opens in a Brooklyn donut shop with the author's irritation at the delay in the refilling of his breakfast special coffee, continues through bar room, temple, and snake hole, and ends in a house whose floor is covered by -box loads of books and neuroses.- The real subject of each poem is the knot in the core of human existence, which each reader is allowed the pleasure of untying.
Advertisement