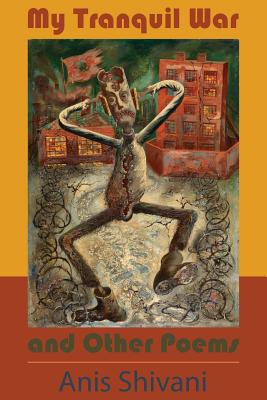 My Tranquil War and Other Poems (Paperback)
NYQ Books, 9781935520580, 136pp.
Publication Date: September 7, 2012
* Individual store prices may vary.
Description
Composed over the last decade, MY TRANQUIL WAR AND OTHER POEMS tackles head-on the question: What is the poet's special responsibility when terror becomes a general condition of dread, internalized to the last degree, and even beauty and truth assume grotesque masks? Written in a remarkable variety of forms-from traditional sonnets to experiments in found poetry-these poems constantly rub up against self-limitation, and in the desire to discover a voice appropriate for the times, turn what could have been relentless elegy into an often transcendent sphere of holiness and refuge. The poet's fate, it turns out, is a central determinant, a surefire clue to the future, as empire falls apart, past illusions shatter, dreams fail to suffice, and a new humanity emerges, almost against its will. The fiery apocalypse of the soul, negated at its core, at a time when the public and the private merge like inseparable warring twins, is what MY TRANQUIL WAR AND OTHER POEMS tries to capture, in poetry carefully treading the fault lines of sacred and demonic.