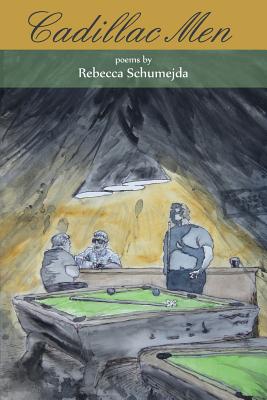 Cadillac Men (Paperback)
NYQ Books, 9781935520689, 152pp.
Publication Date: October 7, 2012
Description
Rebecca Schumejda's second full-length collection, CADILLAC MEN, explores the pool hall subculture before the economic downturn in 2008, when the narrator and her husband took a calculated risk and purchased a pool hall in downtown Kingston, New York. During their arduous planning, they did not consider that their business and livelihood would depend on men who threw pebbles in church collection plates, shot up in the bathroom, and had nicknames like Bobby-Balls-in-Hand, The Butcher, and Mikey Meatballs. CADILLAC MEN is a fractured poetic memoir about the year the narrator's husband chased his lifelong dream by starting Crazy Eights, and the recessions that occurred as her family, the economy, her health and The Cadillac Men all took downward spirals.
Advertisement