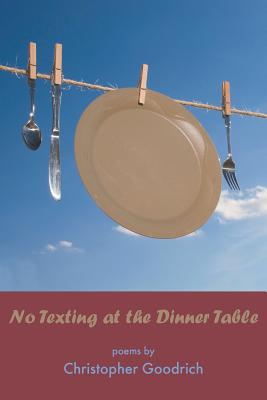 No Texting at the Dinner Table (Paperback)
NYQ Books, 9781935520771, 88pp.
Publication Date: September 30, 2014
Description
Poetry. In his second full-length collection, poet Christopher Goodrich explores the intricacies and intimacies of sex, marriage, and fatherhood. At times, funny and endearing, dark and devastating, his goal is always to develop a clear understanding of what it means to be a complicated human being. Such complication and vulnerability is essential to the making of these poems, which will haunt the reader with their seeming simplicity. Read them once for their gentle humor and accessibility, read them twice to discover a depth that may have you reeling.
Advertisement