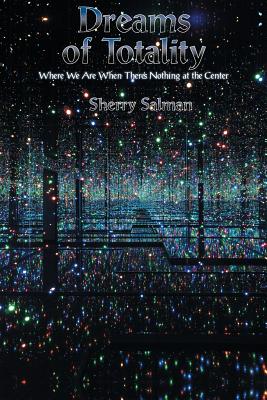 Dreams of Totality
Where We Are When There's Nothing at the Center
Paperback

* Individual store prices may vary.
Description
The kingdom of heaven, global climate meltdown and international networks of terror, the beloved who completes us, and the virtual cybervillage all have something in common. As products of our imagination, symbolic expressions of totality like these orient individual and collective life. Both panacea and poison, our dreams of totality power religious beliefs, sociopolitical programs such as capitalism and globalism, psychology's narratives of wholeness, even our ideas about individual and cultural health. When dreams of totality go bad, and they often do-becoming totalitarian or fundamentalist-they are more destructive than any plague or natural disaster. Dreams of Totality explores images of wholeness in cultures from ancient civilizations through today. It explains why symbols of totality appear without fail in response to chaos and distress, how they subsequently entomb us, and then eventually deconstruct as disenfranchised elements of psyche and society press for inclusion. Today, unmoored dreams of totality like globalization and the virtual Web community are taking over our collective imagination at the same time we are being exploited by a surfeit of image-industry spin. But as this book explains, we can't go backward into malignant nostalgia for a time when the gods spoke as one, take refuge in fractured fundamentalisms, nor should we succumb to a casual relationship to truth. Rather, preserving the creative function of dreaming of totality while at the same time loosening its often-deadening grip-an Rx for taking the medicine of totality when there's nothing at the center-is crucial as we try to cultivate an ethic of responsibility and integrity toward one another on a global scale.
Spring Journal, 9781935528456, 240pp.
Publication Date: July 12, 2013
or
Not Currently Available for Direct Purchase