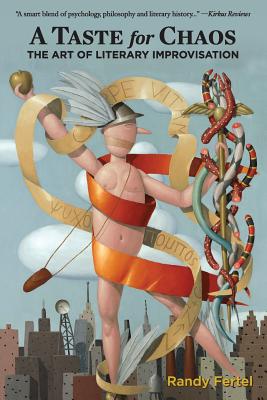 A Taste for Chaos
The Art of Literary Improvisation
Paperback

* Individual store prices may vary.
Description
Western civilization has always driven toward mastering the world through reason, will, craft, and scientific objectivity. Yet beneath this current swirls a riptide that suggests we can know more of the world through non-rational means - through spontaneity, intuition, and creativity. In A Taste For Chaos, literary scholar Randy Fertel explores this undercurrent of spontaneity in literature and identifies a new metagenre called improvisations - texts that claim to have been written without effort or craft, like an idea that hits you in the shower. Whether the authors claim to have written them in a dream, instinctively, off the top of their head, or when drunk, they have done so, so they claim, without effort, and their work is the more valuable because of it. While self-styled spontaneous texts claim to be unlike anything we have ever seen before, they actually abound across genres and time, from the epic sung poetry of classical Greece to 21st century novels. A Taste for Chaos, presents a methodology for talking about spontaneity, and then applies that methodology to landmark texts. Fertel explores the complex nature of the spontaneous gesture; identifies the stylistic conventions, themes, and rhetorical features of improvisations; and explores the archetype of spontaneity throughout history from philosophy and psychology to chaos science, jazz, conceptual art, post-modernism, and finally Hermes - the god of crossing boundaries, of improvisation, who graces the book's cover. Fertel then provides a fresh approach to major texts of the Western tradition by analyzing them through the lens of improvisation: Milton's Paradise Lost, Sterne's Tristram Shandy, Wordsworth's Tintern Abbey, Tennyson's Idylls of the King, Mark Twain's Huckleberry Finn, Jung's Red Book, Joyce's Ulysses, Mann's Dr. Faustus, and finally, McEwan's Saturday. Woven throughout these improvisations, demonstrates Fertel, is the lesson that we can ultimately know more of the world by accepting the limits of reason, and opening up rationality to more of life.
Spring Journal, 9781935528685, 520pp.
Publication Date: March 15, 2015