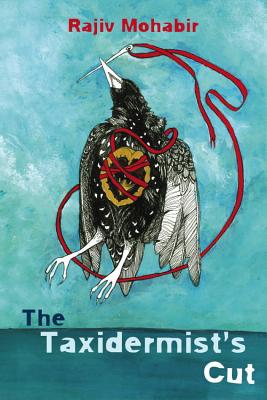 The Taxidermist's Cut (Four Way Books Intro Prize in Poetry) (Paperback)
Four Way Books, 9781935536727, 112pp.
Publication Date: March 1, 2016
* Individual store prices may vary.
Description
The Taxidermist's Cut is a collection that centers the pressures of being a queer brown youth awakening sexually in a racist, anti-immigrant matrix. As an Indo-Caribbean, the queer-countried speaker is illegible as an "Indian" as well as an "American." Haunted by his migration narrative, the speaker tries to make himself fit into his environment by sloughing off his skin and stretching new ones over his body. At stake here is surviving a palimpsest of violence: violences enacted upon the speaker and violences the speaker enacts upon himself through cutting. Mohabir engages with the body and the land as a series of incisions and overlays to cover the damage of memory of a South Asian brown body dealing with aggressions and joys. This is a collection of twisted love stories-as-slits that exposes the meat and bone of trauma and relief. Drawing from outside source texts such as animal tracking guides and taxidermy manuals, these poems attempt to show the process of how to survive being erased on all fronts.
About the Author
RAJIV MOHABIR is the winner of the 2015 AWP Intro Journal Award and the Four Way Books Intro Prize in Poetry, and has received multiple fellowships. He is currently pursuing a PhD in English from the University of Hawaii.