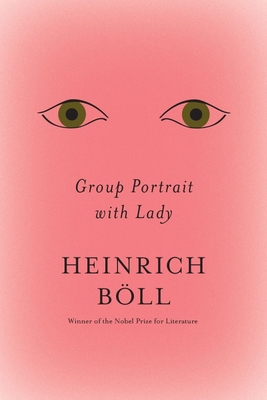 Group Portrait with Lady (Paperback)
Melville House Publishing, 9781935554332, 452pp.
Publication Date: March 18, 2011
Description
Cited by the Nobel Prize committee as the "crown" of Heinrich Boll's work, the gripping story of Group Portrait With Lady unspools like a suspenseful documentary. Via a series of tense interviews, an unnamed narrator uncovers the story--past and present--of one of Boll's most intriguing characters, the enigmatic Leni Pfeiffer, a struggling war widow. At the center of her struggle is her effort to prevent the demolition of her Cologne apartment building, a fight in which she is joined by a motley group of neighbors. Along with her illegitimate son, Lev, she becomes the nexus of a countercultural group rebelling against Germany's dehumanizing past under the Nazis ... and what looks to be an equally dehumanizing future under capitalism.
About the Author
In 1972, Heinrich Boll became the first German to win the Nobel Prize for literature since Thomas Mann in 1929. Born in Cologne, in 1917, Boll was reared in a liberal Catholic, pacifist family. Drafted into the Wehrmacht, he served on the Russian and French fronts and was wounded four times before he found himself in an American prison camp. After the war he enrolled at the University of Cologne, but dropped out to write about his shattering experiences as a soldier. His first novel, The Train Was on Time, was published in 1949, and he went on to become one of the most prolific and important of post-war German writers. His best-known novels include Billiards at Half-Past Nine (1959), The Clown (1963), Group Portrait with Lady (1971), and The Safety Net (1979). In 1981 he published a memoir, What's to Become of the Boy? or: Something to Do with Books. Boll served for several years as the president of International P.E.N. and was a leading defender of the intellectual freedom of writers throughout the world. He died in June 1985. Translator LEILA VENNEWITZ was a distinguished translator of many other German authors, most notably Hermann Hesse, Uwe Timm, Alexander Kluge, Alfred Andresch among others.
Praise For Group Portrait with Lady…
"His most grandly conceived [novel]...the magnum opus which so far crowns his work."
—The Nobel Prize Committee

"Extraordinary … A powerful work of the imagination."
—The Los Angeles Times

"Böll combines a mammoth intelligence with a literary outlook that is masterful and unique."
—Joseph Heller
Advertisement