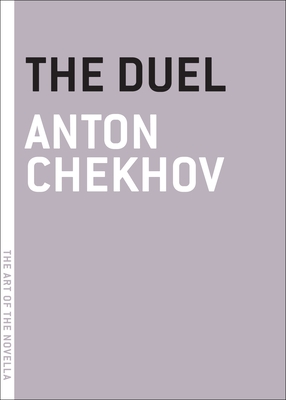 The Duel (Paperback)
Melville House Publishing, 9781935554509, 161pp.
Publication Date: August 16, 2011
* Individual store prices may vary.
or
Not Currently Available for Direct Purchase
Description
About This Book
"
"Hate you " Laevsky said quietly, breathing heavily. "I've hated you a long time ""
This new translation of the literary masterpiece which combines a beautiful romance with high suspense is here presented for the first time as a stand-alone volume.
One of Chekhov's most important lengthy works, this remarkable story gives a startling twist to his classic, ongoing study of bourgeois romance when he sets it on a collision course with a decaying, Czarist conceptof honor. It ends in the ultimate Chekhovian observation: that fate is often ludicrous.
This Is A Melville House HybridBook
HybridBooks are a union of print and electronic media: Purchasers of this print edition also receive Illuminations additional illustrated material that expand the world of Chekhov's novella through text and illustrations at no additional charge.
To obtain the Illuminations for "The Duel "by Anton Chekhov, simply scan the QR code (or follow a url) found at the back of the print book, which leads to a page where you can download a file for your preferred electronic reading device.

"Illuminations" contains writings by Mikhail Lermontov - Ivan Goncharov - Alexander Pushkin - Herbert Spencer - Friedrich Nietzsche - Jack London - Thomas Paine - Francis Bacon - Charles McKay And a guide to the game of vint.
Full-color illustrations include: William Hogarth - James Joseph Tissot - Jan Steen - "The Shahnameh" and more.
Also Included: Against The Duel: Writing In Protest of Dueling
About the Author
Anton Chekhov (1860 1904) became one of the world s leading writers for a series of stories, novellas and plays that are now recognized as masterpieces, including novellas such as "My Life" and plays such as "The Cherry Orchard."

Margarita Shalina is a poet, critic, and essayist, whose work has included the literal translation of "Uncle Vanya" for playwright Annie Baker's off-Broadway production."
Praise For The Duel…
 "I would save it from a burning house before everything else I've ever read." -- David Mitchell, author of Cloud Atlas
Advertisement