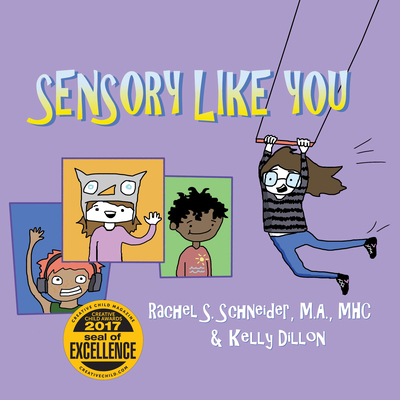 Sensory Like You (Paperback)
Sensory Focus LLC, 9781935567707, 32pp.
Publication Date: December 9, 2016
* Individual store prices may vary.
Description
In this charming, colorful, and easy-to-read book, Sensory Processing Disorder (SPD) Adult Advocates, Rachel and Kelly, act as guides for their young readers. Children will learn about the senses and SPD through their new grown-up friends' examples, as well as the importance of celebrating what makes them unique.
The focus of this book is acceptance. Thanks to their older, trustworthy sensory guides, children will be reminded that having SPD doesn't make them less - it makes them wonderful