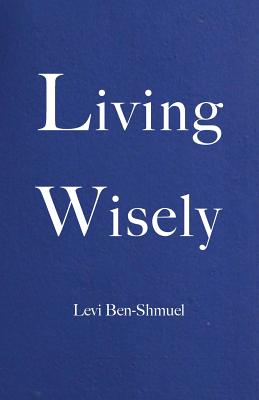 Living Wisely
Paperback

* Individual store prices may vary.
Description
Living Wisely draws on Levi Ben-Shmuel's intimate knowledge of Taoist-inspired Tai Chi Chuan and Judaism's mystical Kabbalah to create a universal, inspirational guide to help you live with more wisdom. No prior knowledge of these two great traditions is necessary to benefit deeply from this book. Living Wisely points the way to connect to your essence; as you do so, the timeless, unconditional love at your core will guide you to live with more joy, beauty, and harmony. Levi Ben-Shmuel has studied both Jewish and Taoist traditionals, and in Living Wisely you will find profound universal truths expressed simply and clearly that will encourage you to walk your own path of living wisely." Paul Brandeis Raushenbush, Executive Religion Editor of The Huffington Post says, "Living Wisely offers the reader transformative spiritual guidance that flows out of the deep wisdom of Kabbalah and Tai Chi directly into our day to day life. The book is a blessing.
Gaon Web, 9781935604570, 106pp.
Publication Date: July 1, 2014