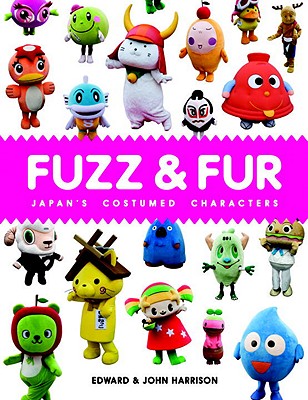 Fuzz and Fur: Japan's Costumed Characters (Hardcover)
Japan's Costumed Characters
Mark Batty Publisher, 9781935613121, 144pp.
Publication Date: February 8, 2011
* Individual store prices may vary.
or
Not Currently Available for Direct Purchase
Description
With Fuzz and Fur: Japan's Costumed Characters, Edward and John Harrison delve into another bizarre and cute niche of Japanese popular culture by interviewing and photographing the men and women that create a niche in the phenomenon of kigurumi, which roughly means "dressing up as a stuffed toy." While adoration for mythical creatures and popular anime characters is nothing new in Japan, this pastime has created a new marketing tool for local government institutions: yuru-kyara. Roughly translated as "amateur characters," yuru-kyara are costumes based on local attractions and points of interest that help define any given area. Through a strange amalgam of hometown pride and cost-saving measures, municipalities often tap their citizens to design the characters. The same citizen enthusiasts also convene yuru-kyara conventions of their own, and give life to another aspect ofJapan's enigmatic, yet utterly captivating, visual culture.
Advertisement