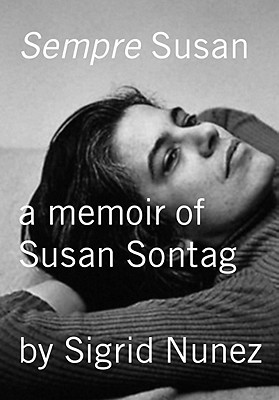 Sempre Susan
A Memoir of Susan Sontag
Hardcover

* Individual store prices may vary.
Other Editions of This Title:
Paperback (10/7/2014)
Description
Sigrid Nunez was an aspiring writer when she first me Susan Sontag, already a legendary figure known for her polemical essays, blinding intelligence, and edgy personal style. Sontag introduced Nunez to her son, the writer David Rieff, and the two began dating. Soon Nunez moved into the apartment that Rieff and Sontag shared. As Sontag told Nunez, Who says we have to live like everyone else? Sontag s influence on Nunez, who went on to become a successful novelist, would be profound. Described by Nunez as a natural mentor, who saw educating others as both a moral obligation and a source of endless pleasure, Sontag inevitably infected those around her with her many cultural and intellectual passions. In this poignant, intimate memoir, Nunez speaks of her gratitude for having had, as an early model, someone who held such an exalted, unironic view of the writer s vocation. For Sontag, she writes, there could be no nobler pursuit, no greater adventure, no more rewarding quest. Nunez gives a sharp sense of the charged, polarizing atmosphere that enveloped Sontag whenever she published a book, gave a lecture, or simply walked into a room. Published more than six years after Sontag s death, Sempre Susan is a startlingly truthful portrait of this outsized personality, who made being an intellectual a glamorous occupation.
Atlas, 9781935633228, 144pp.
Publication Date: March 1, 2011
or
Not Currently Available for Direct Purchase