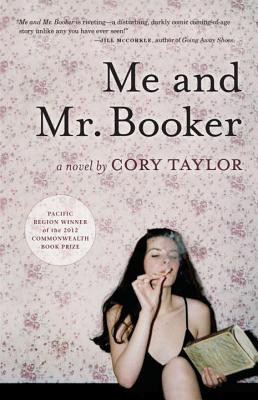 Me and Mr. Booker (Paperback)
Tin House Books, 9781935639367, 216pp.
Publication Date: December 25, 2012
* Individual store prices may vary.
Description
Looking back, Martha could've said no when Mr Booker first tried to kiss her. That would've been the sensible thing to do. But Martha is sixteen, she lives in a small dull town--a cemetery with lights--her father is mad, her home is stifling, and she's waiting for the rest of her life to begin. Of course Martha would kiss the charming Englishman who brightened her world with style, adventure, whiskey, cigarettes and sex. But Martha didn't count on the consequences. Me and Mr Booker is a story about feeling old when you're young and acting young when you're not.
About the Author
Cory Taylor is an award-winning screenwriter who has also published short fiction and children s books. She lives in Brisbane, Australia. "Me and Mr. Booker" is her first novel."
Praise For Me and Mr. Booker…
Regional Commonwealth Book Prize Winner, 2012

"Me and Mr. Booker . . . [is] about Martha, who, in her determination not to become like the stagnantly disappointed adults in her life, embarks on another rite you may find familiar: the probably painful, perhaps misguided, and definitely enlightening rush to grow up."
Shelf Awareness

"Taylor's straightforward prose captures the nuances of being at an age where you cannot see the differences between being a teenager and being an adult."
Publishers Weekly

"Part Lolita, part Bridget Jones, Martha, witty and wise beyond her years, is lost in a world of dysfunctional adults, particularly the charming, alcohol-soaked Mr. Bookera seductive chameleon who challenges the reader's assumptions and hopes every step of the way. Cory Taylor is a wonderful writer and Me and Mr. Booker is rivetinga disturbing, darkly comic coming of age story unlike any you have ever seen!" Jill McCorkle, author of Going Away Shoes

"Me and Mr. Booker is a kind of Lolita from Lolita's point of view. It's elegant and controlled and wickedly funny . . .The book offers a bit of sex, but it's ultimately about the momentum of misshapen lives."
David Vann, author of Caribou Island

"There's not a false note in Cory Taylor's brilliant Me and Mr. Booker. Original, devastating, both sad and hilarious, this novel should be read alongside Lolita, giving interior life to the nymphet" sexually involved with an adult.

Cory Taylor's writing never calls attention to itself; the perfectly attuned voice rolls over the reader, a silent steamroller, flattening the breath from the body.

Leslie Daniels, author of Cleaning Nabokov's House

"Restrained, surprisingly moving and compulsively readable, Cory Taylor's debut novel is a nuanced and touching portrait of a doomed relationship."
--Sun Herald

"Deft control of sharp and witty dialogue...Taylor's no-nonsense voice and eagle eye will assure her of many readers of all ages."
--Age

"Vividly cinematic...Taylor's vivid evocation of lowered expectations and empty lives is understated and memorable."
--Canberra Times

"Taylor's take on the oft-explored rite of passage from sweet, open-eyed childhood into the dark sexually charged realms of adolecscent turmoil is distinctive and refreshed by the limitless aptitude of middle-aged men for acting like spoilt teenagers. A vibrant, questioning and unpredictable read."
--West Australian

"Hands down, Me and Mr Booker is one of the best coming-of-age novels I've ever read. In it, Cory Taylor has given us an irresistable, whip-smart heroine who thinks and speaks like the 16-year-old you wish you'd been. Me and Mr Booker is sexy, smart and brutally funny, and reminds us that while teenagers grow up fast, it's only because they're surrounded by adults who behave like children." --Benjamin Law, author of The Family Law


"Controlled and elegant."
David Vann, author of Caribou Island
or
Not Currently Available for Direct Purchase