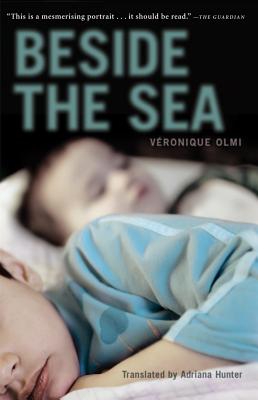 Beside the Sea (Paperback)
Tin House Books, 9781935639428, 119pp.
Publication Date: September 25, 2012
* Individual store prices may vary.
Description
A single mother takes her two sons on a trip to the seaside. They stay in a hotel, drink hot chocolate, and go to the funfair. She wants to protect them from an uncaring and uncomprehending world. She knows that it will be the last trip for her boys. Beside the Sea is a haunting and thought-provoking story about how a mother's love for her children can be more dangerous than the dark world she is seeking to keep at bay. It's a hypnotizing look at an unhinged mind and the cold society that produced it. With language as captivating as the story that unfolds, V ronique Olmi creates an intimate portrait of madness and despair that won't soon be forgotten.
Praise For Beside the Sea…
"A harrowing evocation of mental illness, and of one woman's terrifying inability to bear the burdens of motherhood. A sustained exercise in dread for the reader, but a surprisingly sympathetic portrait nonetheless." Lionel Shriver, We Need to Talk about Kevin

"This is a mesmerising portrait ... it should be read."Nicholas Lezard, The Guardian

"With the skill of a thriller writer, the mother-narrator propels you forward and as, the awful climax approaches, compels you to profoundly question your own life and relationships." Rosie Goldsmith, BBC

"This short novel has the trajectory of a classic tragedy with its taut time-span and sense of inevitability ... The closing pages are heart-stopping and heartbreaking, yet one finishes this sad tale not depressed but uplifted by its ability to enlarge the reader's sympathies."Chris Schuler, The Independent

"Prose ... filled with sad poetic sense and blunt, bleak realities, compellingly conveyed in Hunter's colloquial English." TLS

"Beside the Sea is a delicious treat. Written in a palette that is dark and damp, this little book exposes a world that is as delicate as it is dangeous. I devoured it in a single sitting."The Masters Review Blog