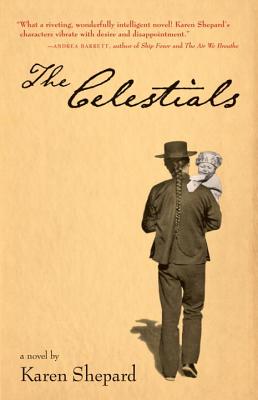 The Celestials (Paperback)
Tin House Books, 9781935639558, 320pp.
Publication Date: June 11, 2013
* Individual store prices may vary.
Description
In June of 1870, seventy-five Chinese laborers arrived in North Adams, Massachusetts, to work for Calvin Sampson, one of the biggest industrialists in that busy factory town. Except for the foreman, the Chinese didn't speak English. They didn't know they were strikebreakers. The eldest of them was twenty-two. Combining historical and fictional elements, The Celestials beautifully reimagines the story of Sampson's "Chinese experiment" and the effect of the newcomers' threatening and exotic presence on the New England locals. When Sampson's wife, Julia, gives birth to a mixed-race baby, the infant becomes a lightning rod for the novel's conflicts concerning identity, alienation, and exile.
About the Author
Karen Shepard is a Chinese-American born and raised in New York City. She is the author of three novels, "An Empire of Women," "The Bad Boy's Wife," and "Don't I Know You?" Her short fiction has been published in the "Atlantic Monthly," "Tin House," and "Ploughshares," and her nonfiction has appeared in "More," "Self," "USA Today," and the "Boston Globe." She teaches writing and literature at Williams College in Williamstown, Massachusetts, where she lives.
Praise For The Celestials…
What a riveting, wonderfully intelligent novel! Karen Shepard's characters vibrate with desire and disappointment, so obdurately individual that a whole world springs to life around them and the past becomes completely present."
--Andrea Barrett, author of Ship Fever and The Air We Breathe