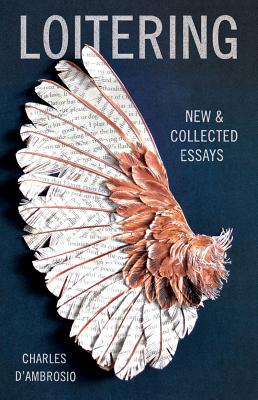 Loitering
New and Collected Essays
Paperback

* Individual store prices may vary.
November 2014 Indie Next List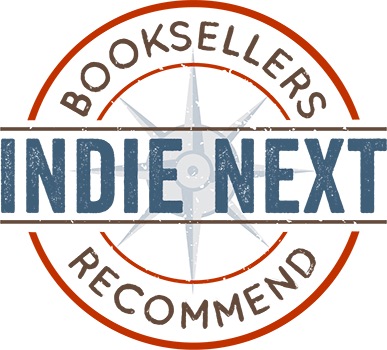 "Charles D'Ambrosio's essays are excitingly good. They are relevant in a way that makes you read them out loud to anyone who happens to be around. Absolutely accessible and incredibly intelligent, his work is an astounding relief -- as though someone is finally trying to put all the disparate, desperate puzzle pieces of the world together again."
— Jill Owens, Powell's Books, Inc, Portland, OR
View the List
Description
New York Times Notable Books
Winner of the Washing State Book Prize
Finalist for the 2015 PEN/Diamonstein-Spielvogel Award for the Art of the Essay
Charles D'Ambrosio's essay collection Orphans spawned something of a cult following. In the decade since the tiny limited-edition volume sold out its print run, its devotees have pressed it upon their friends, students, and colleagues, only to find themselves begging for their copy's safe return. For anyone familiar with D'Ambrosio's writing, this enthusiasm should come as no surprise. His work is exacting and emotionally generous, often as funny as it is devastating. Loitering gathers those eleven original essays with new and previously uncollected work, so that a broader audience might discover one of our great living essayists. No matter his subject—Native American whaling, a Pentecostal "hell house," Mary Kay Letourneau, the work of J.D. Salinger, or, most often, his own family—D'Ambrosio approaches each piece with a singular voice and point of view; each essay, while unique and surprising, is unmistakably his own.
Praise For Loitering: New and Collected Essays…
*Loitering makes NPR's 2014 Best of the Year list

*Time Out New York names Loitering one of the Top Ten Books of the Year

*Loitering makes the Pacific Northwest Bestseller List

*Loitering shortlisted for the PNBA awards
"[W]e can see he is one of the strongest, smartest and most literate essayists practicing today. This, one would hope, is his moment. . . .These [essays] are
highly polished, finished, exemplary performances.
— Phillip Lopate - New York Times Book Review
...
Powerful
... highlights D'Ambrosio's ability to mine his personal history for painful truths about the frailty of family and the strange quest to understand oneself, and in turn, be understood.
— Publishers Weekly, Starred Review
Erudite essays
that plumb the hearts of many contemporary darknesses.
— Kirkus
Important . . .
one of the most profound essayists at work today.
— Bookforum
Loitering: New and Collected Essays should help position D'Ambrosio as
one of the major essayists now working in the genre.
— Los Angeles Review of Books
[D'Ambrosio's] toolkit, finite and familiar, is the English language, the same one ticker-taping through your conscious mind and mine, but with it he constructs sentences, paragraphs, entire pages of such sustained insight and fluency that you can't help but feel a little fraudulent as a fellow user of the same mother tongue.
— The L Magazine
Loitering seems at heart an act of remembrance,
a collection that grapples with the past in order to bring it to us still warm and pulsating
. The brutality of D'Ambrosio's nostalgia saves it from romanticism and instead transforms it into a deeply physical experience.
— The Carolina Quarterly
Loitering, by Charles D'Ambrosio, gets something deeply right about being uncertain, being in-between, being human. Its essays refuse the violence of imposing too much resolution on the world. This praise might sound abstract, but it's more like a kind of closed-eye, clenched-fist gratitude: Thank you. These essays help me believe in what's holy in the mess.
— Leslie Jamison - New York Times
D'Ambrosio hasn't published anything less than brilliant, but Loitering is remarkable even by his standards.
— Portland Mercury
Throughout the collection, D'Ambrosio's words conjure metaphorical 'thought light bulbs' in the reader's mind as he strikes feelings deep within — about TV news reporters, whale conservation and the magic of trains —
all eloquently described in his rich, affecting prose
.
— The Inlander
As a witness to human longing and delusion,
D'Ambrosio is among our most eloquent voices.
Reading Loitering I thought about David Foster Wallace a lot. D'Ambrosio is a different sort of writer: more personal, more openly haunted, preoccupied by the rites of Catholicism. But he shares with Foster Wallace a gift for exactitude, erudition, and moral concern. Both take an obvious delight in language as an instrument of truth—and perhaps more so as a weapon in the war against the American habit of falsehood.
— The Daily Beast
What I admired most about these essays is the way
each one takes its own shape,
never conforming to an expected narrative or feeling the need to answer all the questions housed within. D'Ambrosio allows his essays their ambivalence, and this gives ideas space to move freely across time...
— Hannah Gersen, - The Millions
His writing is all guts and heart.
— Esquire.com
Every [essay] is a pleasure
, diamond-cut and sharp in its incisive observations on how to be a human.
— Flavorwire
D'Ambrosio is a masterful writer.
The essays are candid, playful, funny, and often wrenching.
— Guernica
Once you tune your brain into D'Ambrosio's strange and beautiful frequency, you'll find yourself searching for it the rest of your days.
These are funny, ravishing, and deeply honest works of prose, marbled with lexical pleasures.
That these legendary essays are finally available to a wide readership is cause for a national holiday.
— Anthony Doerr, author of All the Light We Cannot See
Charles D'Ambrosio's essays are excitingly good. They are relevant in the way that makes you read them out loud, to anyone who happens to be around.
Absolutely accessible and incredibly intelligent
, his work is an astounding relief—as though someone is finally trying to puzzle all the disparate, desperate pieces of the world together again.
— Jill Owens, Powell's
If you're a fan of well-written essays, checking out this collection, which encompasses both D'Ambrosio's earlier Orphans and work he's completed since then, is a must
. D'Ambrosio is equally good at channeling his own tortured family history and evoking the history of a place or work of literature.
— Vol. 1 Brooklyn
Tin House Books, 9781935639879, 368pp.
Publication Date: November 11, 2014
About the Author
Charles D'Ambrosio is the author of two collections of short stories, The Point and The Dead Fish Museum, which was a finalist for the PEN/Faulkner Award, and the essay collection Orphans. He's been the recipient of a Whiting Writer's Award and a Lannan Fellowship, among other honors. His work has appeared frequently in The New Yorker, as well as in Tin House, The Paris Review, Zoetrope All-Story, and A Public Space. He teaches fiction at the Iowa Writers' Workshop.