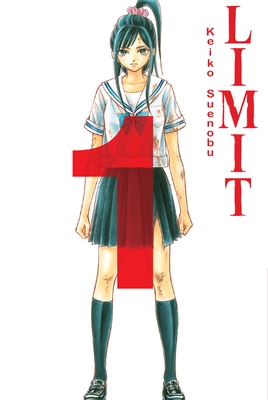 The Limit, 1
Paperback

* Individual store prices may vary.
Description
Mizuki Konno is your typical high school junior at Yanno Prefectural High School. Like many teens her age she is studying hard for college and when she has some down time she likes to fuss over fashion and make-up. While she may not be one of the class elites, Mizuki is fortunate to be on the right side of her class's idols. But that might not settle well with those who are in a similar academic status but not so lucky with their social lives.

Mizuki really isn't a bad person. However she understands that she is one of the haves. And even if she only has so a strand to hold on to, that's much more than the introverts or the socially inept.

On the day of the field trip, Mizuki's position with the cool kids cannot be better. But now a good portion of her class are now firmly against her. While this "lower" clique may not be united, their hatred is much stronger than their differences. Unfortunately tragedy strikes in the form of a traffic accident. And now the class is split into two new groups...the living and the dead!

Almost the entire class has been wiped out and the five remaining girls are injured and lost in the wilderness. They also hate each other, and in a mix of Lord of the Flies with Heathers these girls begin to assert their wills against each other to try to survive while enacting a new class structure where looks and style is no longer the definition of influence.
Praise For The Limit, 1…
"I can't remember the last time I was this freaked out by a manga... Remember the hubbub over the 2002 non-fiction book, Queen Bees and Wannabes: Helping Your Daughters Survive Cliques, Gossip, Boyfriends, and Other Realities of Adolescence by Rosalind Wiseman? Parents had quite the shocking wake-up call about what their little girls could really be like among their so-called friends. Limit strips away all that made-up glamour and privilege, and throws the girls into a brutal 21st-century Lord of the Flies-survival-of-the-most-desperate-setting. Thus the nightmare begins... I'm still shaking (and with that cliffhanger-ending, can hardly wait to see what happens next)." - The Smithsonian Institute's Book Dragon

"Suenobo manages to write a scary thriller that's sophisticated and suspenseful enough to sustain an adult's interest; the story's occasional Grand Guignol touches add a welcome dash of camp, preventing the story from sinking under the weight of its Very Important Message. I can't imagine what will happen in volume two, but I'm looking forward to reading it… with the lights on. Recommended." - Manga Critic
 
"I realize that even acknowledging the fact that Keiko Suenobu's Limit isn't your average shoujo story can alter expectations, but that needs to be said right up front. While many conventions are adhered to, going into this manga blind is best, so if you can go ahead and accept that Limit comes highly recommended, do yourself a favor and pick up the first volume with a clean slate. Don't even read the synopsis on the back and your experience might just end up mirroring my own." - Otaku USA
Vertical Comics, 9781935654568, 192pp.
Publication Date: October 9, 2012
About the Author
In of spite her age Keiko Suenobu is a veteran and decorated comic artist. Accepted around the globe for her thrilling and often tragic tales of modern day high school girl troubles, Suenobu is considered to be one of the most challenging comic artists in the business. Born in 1979 in the southern Japan town of North Kyushu, this shojo (girls) comicker is a graduate of the prestigious University of Tsukuba (a university known for it's ties to the sciences and economics). Suenobu graduated with a degree in Arts with a focus on Mass Media.

In 2006, Suenobu won the Kodansha Manga Award for Best Shojo for her work on the series LIFE.