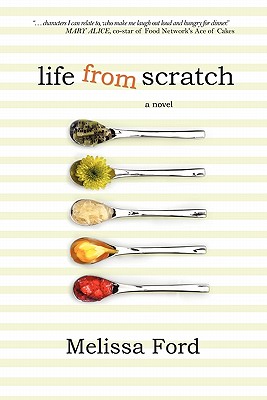 Life from Scratch
Paperback

* Individual store prices may vary.
Description
Her life's a mess.
And so is her kitchen.
Divorced, heartbroken and living in a lonely New York apartment with a tiny kitchen, Rachel Goldman realizes she doesn't even know how to cook the simplest meal for herself. Can learning to fry an egg help her understand where her life went wrong? She dives into the culinary basics. Then she launches a blog to vent her misery about life, love and her goal of an unburnt casserole.To her amazement, the blog's a hit. She becomes a minor celebrity. Next, a sexy Spaniard enters her life.
Will her souffles stop falling? Will she finally forget about the husband she still loves? And how can she explain to her readers that she still hasn't learned how to cook up a happy life from scratch?
Bell Bridge Books, 9781935661986, 208pp.
Publication Date: November 24, 2010