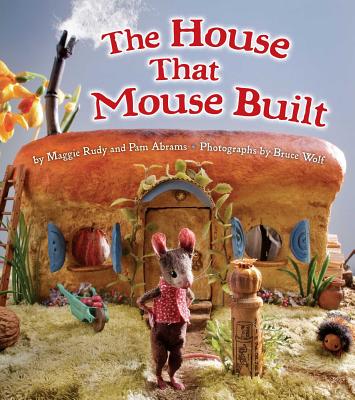 The House That Mouse Built (Hardcover)
Downtown Bookworks, 9781935703259, 32pp.
Publication Date: March 29, 2011
Description
Welcome to the painstakingly crafted teeny, tiny world of Mouse. Mouse and Musetta are the sweetest pair of rodents you'll ever lay eyes on. This is the story of how they met and came to live in a fabulously turned-out loaf of bread. Each lovingly crafted scene is packed with incredible details--from the salt shaker end table to the walnut shell cabinets (with hinges ) to the postage stamp art. Really, how could Musetta resist popping in for a nibble of the cheese that lay on the table, that stood in the house...that Mouse built?
About the Author
Maggie Rudy has been making mice, mouse houses and the things to go in them for 20 years out of her Portland, Oregon studio. She documents her creations at mouseshouses.blogspot.com. Pam Abrams is the author of NOW I EAT MY ABC's (Scholastic) and CAN I PUSH THE BUTTON (Piggy Toes Press).
Advertisement