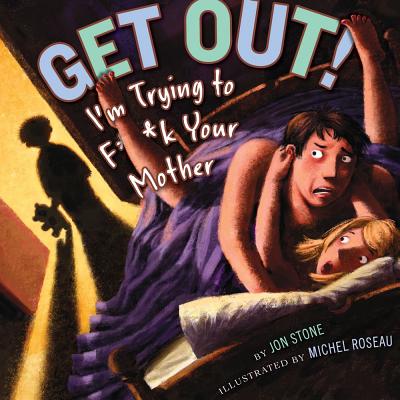 Get Out! (Hardcover)
I'm Trying to F**k Your Mother
Tribeca Publishing, 9781935703594, 32pp.
Publication Date: March 27, 2012
* Individual store prices may vary.
Description
In the same way that GO THE F**K TO SLEEP resonates for most first-time parents of babies, BACK TO BED speaks to a generation of parents who've surrendered EVERY aspect of their lives to their children. Often reluctantly. Raucous, raunchy humor plus spot-on illustrations on a subject that many, many parents can relate to = the perfect gift book for dads. Does having children mean never having sex again? Kinda. After the twelfth straight year of being unable to get through an entire night alone with his wife in their bed, the author decided to find an outlet for his frustration. GET OUT is a hilarious, illustrated, inner monologue about one father's ongoing, nightly struggle to try to have sex with his wife as one child after another thwarts his efforts or destroys the mood. Fortunately, this Dad has one hell of a sense of humor. This tragi-comedy will resonate for anyone who has survived the indignity of Coitus Interruptus.
About the Author
Jon Stone is the pseudonym for a television and theater writer and father of four. He hasn't seen his wife naked in over a decade. Michel Rouseau, also a pseudonym is a widely published children's book illustrator. Both fathers would prefer that their children not find this book while googling their dads' names.
or
Not Currently Available for Direct Purchase