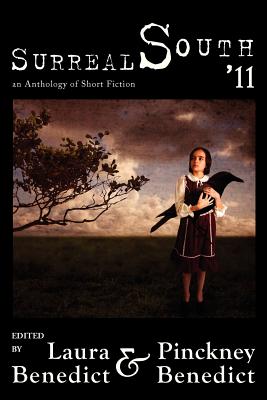 Surreal South '11
Paperback

* Individual store prices may vary.
Description
This is the third and, in our humble opinion, the best, densest, and most exciting edition of the Surreal South anthology series. When we began this series, with the original Surreal South in 2007 (we did not know then, though we hoped, that it would be followed by Surreal South '09 and now this third volume), we wished to put together a book that in some sense bridged the gap between work that is perceived as 'literary' and work that is perceived as 'genre.' The first category is, as we take it, defined primarily by the excellence of its execution and the loftiness of its ambition. The second category is demarcated by its accessibility (indeed, its addictive quality) and its concentration on plot and pacing. This volume of profoundly weird stories is, we believe, an almost-perfect nexus of the literary and the genre. The stories it contains offer brilliant prose and unabashed plots. They are highly intelligent and compulsively readable. And they all celebrate ghosts and monsters. We really like ghosts and monsters. We're betting that you do too.
Press 53, 9781935708469, 370pp.
Publication Date: October 31, 2011