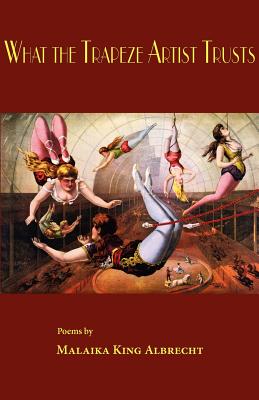 What the Trapeze Artist Trusts (Paperback)
Press 53, 9781935708544, 80pp.
Publication Date: February 28, 2012
* Individual store prices may vary.
Description
This debut full-length poetry collection from Malaika King Albrecht will cleanse your world with its ripples and waves, and, like the footprints on the moon, will leave an ineradicable imprint on your universe. As Poetry Series Editor Tom Lombardo says in his introduction, "Ms. Albrecht lets her dress slip from her shoulders and whispers so we must lean close to hear about worlds full of her sins and her prayers, her cravings, the bitter bite of sea salt on her tongue, the stings of insects and people, and her propensity for filling her living room with the dead.