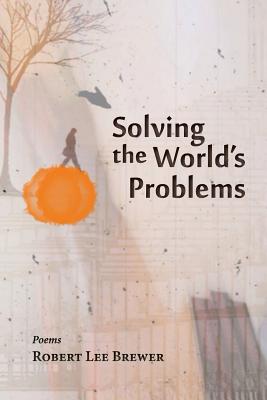 Solving the World's Problems (Paperback)
Press 53, 9781935708902, 92pp.
Publication Date: September 1, 2013
* Individual store prices may vary.
Description
The "World" in Robert Lee Brewer's Solving the World's Problems is a slippery world ... where chaos always hovers near, where we are (and should be) "splashing around in dark puddles." And one feels a bit dizzy reading these poems because (while always clear, always full of meaning) they come at reality slantwise so that nothing is quite the same and the reader comes away with a new way of looking at the ordinary objects and events of life. The poems are brim-full of surprises and delights, twists in the language, double-meanings of words, leaps of thought and imagination, interesting line-breaks. There are love and relationship poems, dream poems, poems of life in the modern world. And always the sense (as he writes) of "pulling the world closer to me/leaves falling to the ground/ birds flying south." I read these once, twice with great enjoyment. I will go back to them often. -Patricia Fargnoli, former Poet Laureate of New Hampshire and author of Then, Something.