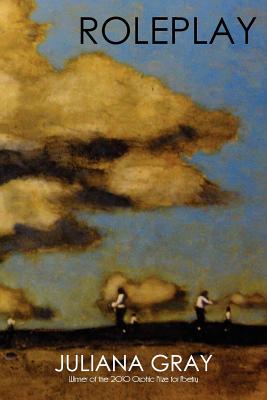 Roleplay (Paperback)
Dream Horse Press, 9781935716167, 102pp.
Publication Date: July 2, 2012
* Individual store prices may vary.
Description
Juliana Gray . . . is a beautiful and keen poet. My word, a gifted vision, almost egoless and yet fullhearted. -Barry Hannah Juliana Gray finds abundant inspiration in "the sudden turn within the everyday"- in family, Hitchcock, poetry itself. "Pointing into the view," she moves nimbly between voices playful at times and darkly serious; Roleplay is wildly imagined, flawlessly crafted-a stunning collection. -Claudia Emerson To find such wit and canniness about self and sex in American poetry, we have to look back to Dorothy Parker. Of course, we can look across the Atlantic to Wendy Cope. Juliana Gray has their sense of style but something else, too, which is all her own. She has located the ferocious tension in the undercurrent of society, which comes out as slapstick in comedy and violence in tragedy, but in either case is the same thing: human desire in conflict. Gray's inimitable humor is dark, indeed, but brilliant. -Mark Jarman In her second collection, Roleplay, Juliana Gray continues to dazzle with deft language and dark humor. The agenda of "The Devil Plans His Day" begins "Up at daybreak with the crows. Starbucks. / Tell the anorexic goth barista / how beautiful she looks, and overtip." In "Psycho," from a series inspired by Alfred Hitchcock, we remember "the three rules of homicide" "location location location." An aging Nancy Drew lists herself on Match.com with "Turn-ons: lightning, crosswords, antique clocks." Pop culture is just a stepping-stone for the poet, who wears her formal sensibilities lightly; playing wife to Philip Larkin, the safe word is "Ted Hughes." Gray has the rare blend of confidence and deprecation needed to navigate themed sections ("Casting Call," "Method") that question identity, acting, and the inner life. This book is important-without seeming self-important-and each page an unexpected delight. -Sandra Beasley.