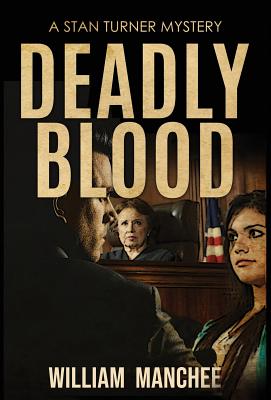 Deadly Blood (Stan Turner Mysteries #12) (Hardcover)
Top Publications, Ltd., 9781935722915, 420pp.
Publication Date: August 14, 2018
Other Editions of This Title:
Paperback (1/13/2019)
* Individual store prices may vary.
Description
Dallas attorney Stan Turner hates criminal law but has a propensity for attracting murder cases anyway. So, it's no big surprise when a simple attorney-ad-litem appointment in family court evolves into a complex murder defense.
Melody Monroe, a delightful teenager with ambitions to be a gymnast, loses her parents in a tragic auto accident. She is devastated and falls into a deep depression. Without any relatives to take her in, she ends up with Child Protective Services. Due to what CPS considers to be her bad attitude, they have difficulty placing her with a permanent foster family until Frank and Marjorie Monroe come along. They are a middle-aged couple who want a child but don't want the hassle of raising one who is very young, so Melody is a perfect fit.
Unfortunately, Melody soon finds out Frank is an alcoholic and often beats Marjorie up. And, it also becomes apparent that her new parents each have their own agendas, so she often finds herself caught in the middle of their bickering. Frank, too, has an un-fatherly interest in Melody which is rather unsettling.
Before long, Melody learns that Frank and his sister Natalie are beneficiaries of the Monroe Trust which owns the Double M Ranch worth millions of dollars. The two hate each other, and as the date draws near for the final release of the trust restriction on selling the ranch's real estate holdings, Frank is found dead behind the wheel of his Ford Ranger. When Melody is charged with his murder she begs Stan to defend her.