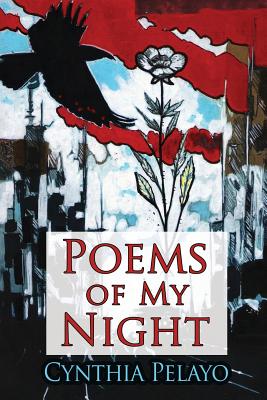 Poems of My Night
Paperback

* Individual store prices may vary.
Description
Cynthia Pelayo constructs a narrative in her poetry in response to the work of Jorge Luis Borges that examines the themes and subsequent consequences of insomnia, death, and blindness. There's a visionary quality to her work that dances along the line between the present world that we inhabit and the other world that lingers beyond the veil. Her poetry folds back this blanket of darkness, and shows readers the quiet violence and beauty that hides beneath waiting to be exposed, experienced, and encompassed.
Pelayo showcases this scream of silence through an urban and metaphysical night as she reflects on the spiritual, the occult, and the everyday happenings that become extraordinary in their own rights. Her poems are sermons, prayers to the voices that surround us in the dark, and comforts to those who watch over us as we sleep. Her style is honest, raw, and her voice will leave readers asking questions about what waits for them in the beyond, and whether or not their sins and frustrations are trapping them in the here and now. She shows us that all too often, there is nothing to be scared of when the sun goes down, but that sometimes, we have every reason to be afraid, especially as we enter her world of blackness and decay, of smudged fingerprints and burnt pictures. These poems are cautionary tales for those who choose not to cover their eyes, warnings for those who refuse to find the light. And when our dreams come to roost, when our sleep eases us in, Pelayo shows us what nightmares are made of, and why there are some stories we can never escape.
Raw Dog Screaming Press, 9781935738886, 122pp.
Publication Date: September 14, 2016