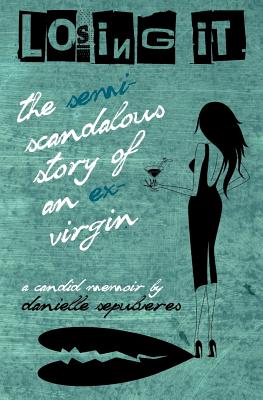 Losing It
The Semi-Scandalous Story of an Ex-Virgin
Paperback

* Individual store prices may vary.
Description
Who knew first love would be such a pain in the hoo-ha? I had expected all the traditional insecurities that go along with losing the V-card: Will he respect me afterwards? Do I look fat without any clothes on? Can he tell I have no idea what I'm doing? What I didn't expect was a phone call from my doctor, a conversation about cervical cancer, and almost two years of constant doctors' appointments and procedures. Follow me as I navigate the road to recovery-both emotionally and physically-with bad dates, good friends, and some time on my therapist's couch. Welcome to my semi-scandalous life. "This book is an amazing journey that takes the reader along for a ride in the passenger seat." - Kat Murello, blogger/actress/host, ravenouskitten.com "Losing It tells a difficult coming-of-age story with emotion, honesty, and hard-won wisdom." - Susan Shapiro, author of Five Men Who Broke My Heart and Unhooked "This is a great book Danielle captivates the reader and takes you on a journey experiencing growing pains that are familiar to some but inspiring to all. A must-read." - Patti Murillo-Casa, cervical cancer survivor and NYC Chapter President of Tamika & Friends, Inc., anewcamino.com, thevoicesoftwomujeres.com.
Bryce Cullen Publishing, 9781935752127, 230pp.
Publication Date: January 17, 2012