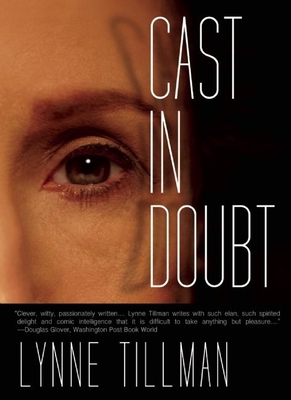 Cast in Doubt
Paperback

* Individual store prices may vary.
Other Editions of This Title:
Paperback (7/12/2011)
Paperback (12/3/2010)
Paperback (9/1/1993)
Description
While the tumultuous 1970s rock the world around them, a collection of aging expatriates linger in a quiet town on the island of Crete, where they have escaped their pasts and their present. Among them is Horace, a gay American writer who fears he has finally reached old age. Friends only frustrate him, and his youthful Greek lover provides little satisfaction. Idling his time away with alcohol and working on a novel that he will never finish, Horace feels closer than ever to his own sorry end. That is, until a young, enigmatic American woman named Helen joins his crowd of outsiders. In Helen, Horace discovers someone brilliant, beautiful, and stubbornly mysterious -- in short, she becomes his absolute obsession. But as Horace knows, people have a way of preserving their secrets even as they try to forget them. Soon, Helen's past begins to follow her to Crete. A suicidal ex-lover appears without warning; whispers of her long-dead sister surface in local gossip; and signs of ancient Gypsy rituals come to the fore. Helen vanishes. Deep down, Horace knows that he must find her before he can find any peace within himself.
Red Lemonade, 9781935869207, 240pp.
Publication Date: June 10, 2014
About the Author
Lynne Tillman (New York, NY) is the author of five novels, three collections of short stories, one collection of essays and two other nonfiction books. She collaborates often with artists and writes regularly on culture, and her fiction is anthologized widely. Her last collection of short stories, This Is Not It, included 23 stories based on the work of 22 contemporary artists. Her novels include American Genius, A Comedy (2006), No Lease on Life (1998) which was a New York Times Notable Book of 1998 and a finalist for the National Book Critics Circle Award, Cast in Doubt (1992), Motion Sickness (1991), and Haunted Houses (1987). The Broad Picture (1997) collected Tillman's essays, which were published in literary and art periodicals. She is the Fiction Editor at Fence Magazine, Professor and Writer-in-Residence in the Department of English at the University at Albany, and a recent recipient of a Guggenheim Fellowship.