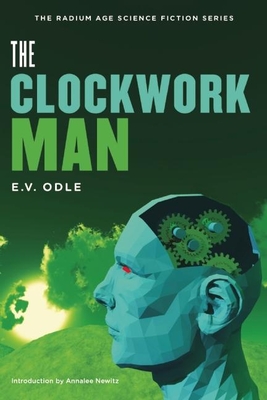 The Clockwork Man (Radium Age Science Fiction) (Paperback)
Hilobooks, 9781935869634, 144pp.
Publication Date: September 3, 2013
* Individual store prices may vary.
Description
Several thousand years from now, advanced humanoids known as the Makers will implant clockwork devices into our heads. At the cost of a certain amount of agency, these devices will permit us to move unhindered through time and space, and to live complacent, well-regulated lives. However, when one of these devices goes awry, a "clockwork man" appears accidentally in the 1920s, at a cricket match in a small English village. Comical yet mind-blowing hijinks ensue. Considered the first cyborg novel, The Clockwork Man was first published in 1923 -- the same year as Karel Capek's pioneering android play, R.U.R.

About the Author
Edwin Vincent Odle (1890-1942) was founding editor of the British short-story magazine Argosy, and a member of avant-garde author Dorothy Richardson's circle. Odle's only other science fiction novel was never published, and is now lost. Annalee Newitz is editor-in-chief of the science fiction and science blog io9. She's the author of Scatter, Adapt, and Remember: How Humans Will Survive a Mass Extinction (2013) and Pretend We're Dead: Capitalist Monsters in American Pop Culture (2006).
or
Not Currently Available for Direct Purchase