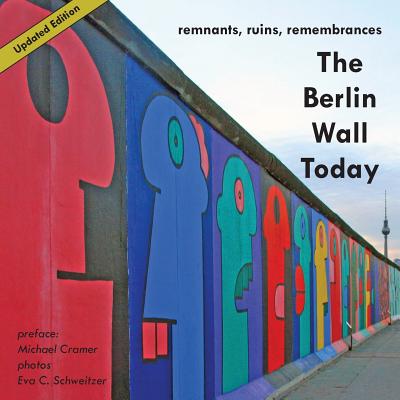 The Berlin Wall Today (Paperback)
Remnants, Ruins, Remembrances
Berlinica Publishing LLC, 9781935902102, 102pp.
Publication Date: August 1, 2011
* Individual store prices may vary.
Description
A tour of the last traces and fading memories of the Berlin Wall, this book takes the reader to memorials, parks, backyards, train tracks, factories, churches, and Prussian cemeteries. There are stories of struggle, desperation, survival, rebirth, and a history that shaped the post-war world. Also depicted are the people of Berlin as they are reclaiming and memorializing the ground where the Wall once stood: Mauer Park, where young people from all over world gather to party; a guard tower that is now the Museum of Forbidden Art; the Topography of Terror Museum, which includes the former Gestapo headquarters; and landmarks such as the Reichstag, the East Side Gallery, and Checkpoint Charlie. This updated version includes additional information and new photographs.
About the Author
Michael Cramer is a member of the European Parliament who acts as speaker for the Green Party in the committee on transport and tourism. He lives in Berlin. Eva C. Schweitzer is the founder and owner of Berlinica, a New York-based publisher devoted to all things Berlin for Americans. She is the author of Manhattan Moments and the photographer of Wings of Desire. She lives in New York City.
Praise For The Berlin Wall Today: Remnants, Ruins, Remembrances…
"This comprehensive, well-illustrated book offers the reader fascinating insights into the world's most notorious Wall."  —Paul Sullivan, Slow Travel Berlin
"A picturesque tour to the remembrances of the Wall that gives you a unique feeling about Berlin history."  —Dorothee Dubrau, planning commissioner, Berlin-Mitte and Leipzig
"It's not just a guide, but a commentary on the significance of the Wall. It highlights the dark history of the Iron Curtain, as well as its political and artistic legacy as a canvas and cultural landmark. Readers will be rewarded with a multi-faceted manual to understanding both the complexity and significance of a world-famous symbol."  —Justinian Jampol, director, Wende Museum, Los Angeles
or
Not Currently Available for Direct Purchase