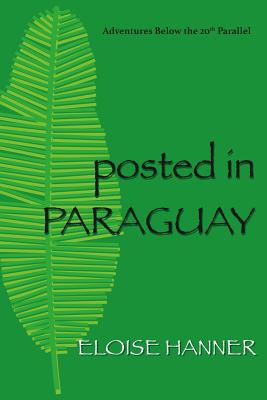 Posted in Paraguay (Paperback)
Peace Corps Writers, 9781935925415, 262pp.
Publication Date: March 20, 2014
Description
In their late forties, Eloise and Chuck Hanner decided they wanted to do something new and challenging for the second half of their lives. To the amazement of their friends and family, they walked away from their stock-brokerage careers and joined the Peace Corps--again. Twenty-five years before, they had gone to Afghanistan as volunteers and had loved it. They had thought it would be fun to do it again when they were older. But, Eloise and Chuck discover that it's one thing to join the Peace Corps as carefree college graduates and quite another to go as middle-aged business professions, obligated to family and accustomed to stateside amenities. Hanner's humorous and insightful tale will take you on a tropical journey to the middle of South America--to a small village called General Artigas, where life delivers unexpected adventures, adversities and friendships.
About the Author
Eloise Hanner was raised in the small town of Coeur d'Alene, Idaho and graduated from the University of Idaho. Prior to a career as a stock-broker in San Diego, she worked both in Afghanistan and Kuwait. After the Peace Corps in Paraguay, she and her husband Chuck retired to Sarasota, Florida. She is the author of two other adventure books--The First Big Ride-A Woman's Journey and Letters from Afghanistan.
Advertisement