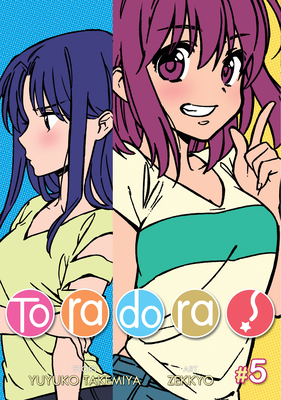 Toradora! Vol. 5 (Paperback)
Seven Seas, 9781935934790, 192pp.
Publication Date: September 4, 2012
* Individual store prices may vary.
Description
LET'S SCARE MINORI TO DEATH!
Summer vacation is here, and the whole gang heads out to Ami's summer home for a beach vacation! Taiga and Ryuuji hatch a plan to scare Minori out of her wits so Ryuuji can swoop in and come to her rescue. However, when Kitamura overhears the cunning scheme, he demands to be let in on the action and drags Ami along for the ride. What soon follows is a trip into madness as the kids venture into a small cave by the beach where untold horrors await…
About the Author
Yuyuko Takemiya is the author of Toradora!, Golden Time, and Evergreen.
Praise For Toradora! Vol. 5…
"A romance of warmth and humor with an uncanny ability to dodge the excesses of the genre while exploiting all the joys it has to offer." —ANIME NEWS NETWORK
"A genuine, nuanced tale about friendship, love and family, pretty much unrivaled by its contemporaries." —Anime Diet
"Toradora! is a lot like it's subject matter: In turns hilarious, rambling, confused, charming, and foolish, but ultimately a worthwhile and heartwarming experience." —ANIME-PLANET