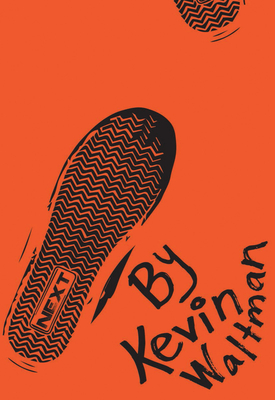 Next (Hardcover)
Cinco Puntos Press, 9781935955641, 287pp.
Publication Date: December 3, 2013
* Individual store prices may vary.
Description
In Indiana, basketball is the next thing to religion. Especially for inner-city black kids like Derrick Bowen. He's a 6'3" freshman, lightning quick, and he can slam the rock. He wants to start at point guard for Marion High, but senior Nick Starks has that nailed down. Besides, the coach is old school. He thinks D-Bow needs to work on his game, his shot, and his attitude. That means bench time. And that's when Hamilton Academy, the elite school in the suburbs, comes sniffing around. They want D-Bow for the next three years. His mom wants no part of that. But his father needs a job, and Uncle Kid, who is a bitter ex-star at Marion High, has his own plans. Yeah, there's a pretty girl and a best friend in the mix. Plus plenty of basketball action and suspense just like high school boys like to read.
Kevin Waltman, a native of Indianapolis, Indiana, was a high school player and remains a huge basketball fan. Next is his third YA novel. His first two, both from Scholastic, are Nowhere Fast (2002) and Learning the Game (2005). Kevin is an instructor at the University of Alabama where he lives with his wife Jessica, their daughter Calla, and their dog Henry.
About the Author
Kevin Waltman: Kevin Waltman is an instructor at The University of Alabama. He lives in Coker with his wife Jessica, their daughter Calla, and their dog Henry. His first young adult novel, Nowhere Fast, was published by Scholastic in 2002, and his second, Learning the Game, was published by Scholastic in 2005.
or
Not Currently Available for Direct Purchase