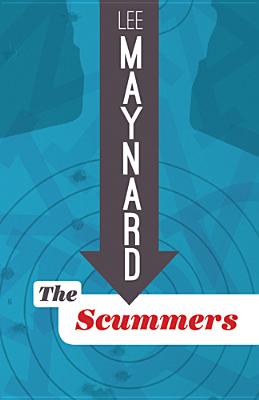 The Scummers (Paperback)
Vandalia Press, 9781935978473, 322pp.
Publication Date: April 1, 2012
Description
In the third and final part of the Crum Trilogy, Jesse Stone once again embarks upon his constant search for a place in the world. At the start of"The Scummers," Jesse hits the road and heads West, looking to experience something - anything - that will fulfill his intrinsic desires to escape, and to belong. He ends up in California, where he fools around, mischievously fighting and drinking, yet always narrowly escaping punishment. Soon enough, Jesse runs out of luck. He finds himself arrested and is condemned to serve out his sentence under the supervision of the United States Army. Suddenly Jesse Stone can no longer run. Suddenly Jesse Stone is a solider. Full of intense violence and cutting humor, this tale is the culminating confession of a young man who has wandered from a small town in West Virginia and back again in the hopes of finding his home.
About the Author
Lee Maynardwas born and raised in the ridges and mountains of West Virginia, an upbringing that darkens and shapes much of his writing. His work has appeared in such publications as Columbia Review of Literature, Kestrel, Reader s Digest, The Saturday Review, Rider Magazine, Washington Post, Country America, and The Christian Science Monitor. Maynard gained public and literary attention for his depiction of adolescent life in a rural mining town in his first novel Crum and received a Literary Fellowship in Fiction from the National Endowment for the Arts to complete Screaming with the Cannibals. Maynard serves as President and CEO of The Storehouse, an independently funded, nonprofit food pantry in Albuquerque, New Mexico. He received the 2008 Turquoise Chalice Award in honor his dedication to this organization."
Praise For The Scummers…
"Behold the final record of Jesse Stone, pure fire and tow. You'll look at these pages sideways. You'll wish to hit somebody in the temple with your beer bottle. Or maybe you won't. But if you listen to the roar of this book, if you truly hear the music of Lee Maynard -- a writer who marches to no drummer, different or otherwise -- you'll get to where you need to go."
Glenn Taylor, a Professor of Creative Writing at West Virginia University and the author of The Ballad of Trenchmouth Taggart, a 2009 National Book Critics Circle Award finalist and The Marrowbone Marble Company
"Funny, rousing, big-hearted, engagingly kooky, and truly memorable."
Lee K. Abbott, Humanities Distinguished Professor of English, Ohio State University
"Lee Maynard is a genius."
Stephen Coonts, author of Flight of the Intruder
"A roadmap of a never-ending quest for that elusive place in the heart we call home."
Chuck Kinder, author of Last Mountain Dancer: Hard-Earned Lessons in Love, Loss, and Honky-Tonk Outlaw Life
Advertisement