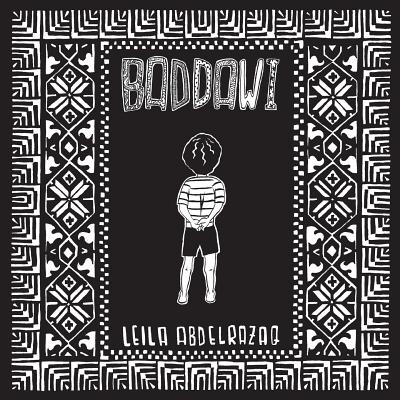 Baddawi (Paperback)
Just World Books, 9781935982401, 128pp.
Publication Date: April 1, 2015
Other Editions of This Title:
Hardcover (4/1/2015)
* Individual store prices may vary.
Description
An arrestingly drawn debut graphic novel, Baddawi is the story of a young boy named Ahmad struggling to find his place in the world. It explores the childhood of the author's father from a determinedly boy's-eye view. Ahmed was raised in the refugee camp of Baddawi in northern Lebanon, one of many thousands of children born to Palestinians who fled (or were expelled from) their homeland during the 1948 war that established the state of Israel. Ahmad's dogged pursuit of education and opportunity echoes the journey of the Palestinian people, as they make the best of their existing circumstances while remaining determined to one day return to their homeland.
About the Author
Leila Abdelrazaq is a Chicago-based, Palestinian-American artist and organizer. She was a 2015 graduate of DePaul University where she double majored in Theatre Arts and Arabic Studies. During her time at DePaul, she served in their chapter of Students for Justice in Palestine (SJP), and on the National SJP Steering Committee. When not drawing comics, studying Arabic, or working for justice for Palestinians, Leila enjoys carpentry, painting, breaking things, and making a mess.
Praise For Baddawi…
"Ahmed is a boy living in a refugee camp in Lebanon and just one of many that had to flee his Palestinian homeland during the war. His circumstances do not keep him from dreaming of opportunities or returning home. The story of Ahmed is one that is relevant in today's world but takes place in 1948." —Young Adult Library Services Association
"It's an important story, presenting a personal account of a seemingly endless conflict that is far too often contextualized in terms of ideology, rather than human life. Historical context—the sectarian violence of Lebanon in the '70s—sheds light on key events often lost in the rhetoric, for a welcome look at the people caught up in endless political strife." —Publishers Weekly
"At turns heartbreaking and humorous, this coming-of-age story is a must read. Leila Abdelrazaq tells the story of her father Ahmad's childhood growing up as a Palestinian refugee . . . . Abdelrazaq uses black and white illustration to great effect, playing with negative and positive space. The book's continuing relevance makes it all the more powerful." —Allyce Amidon, Foreword Reviews
or
Not Currently Available for Direct Purchase