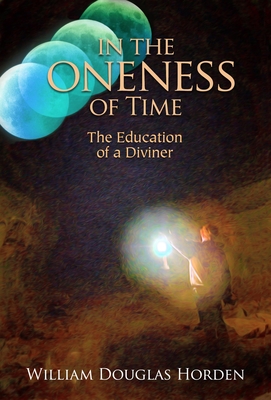 In the Oneness of Time (Paperback)
The Education of a Diviner
Larson Publications, 9781936012763, 240pp.
Publication Date: November 7, 2015
* Individual store prices may vary.
Description
In the Oneness of Time is an inspiring true story that draws the imagination into its own magical source, where things become possible, and possibilities become things. It grips the reader like a Castaneda/Don Juan tale--for real. Throughout history and in all cultures, authentic diviners have been connecting their communities with real things unavailable to the physical senses and surface mind. Water for wells, healings, on-target meanings for events, wisdom to guide actions, unusual insights of many kinds--the intuitive perception of diviners makes them available. Horden, a gifted contemporary diviner, masterfully unfolds this page-turner of how he discovered this mode of intuitive perception and was trained to develop and use it by a series of highly skilled teachers--a spectrum of extraordinary individuals ranging from a sophisticated I Ching master to Tarahumara shamans in Mexico's Copper Canyon--and a series of down-to-earth-life events and compelling "in-between world" experiences. William Horden is co-author of The Toltec I Ching and author of numerous other books on divination and spirituality.
About the Author
William Douglas Horden is a master diviner who works with the I Ching and pre-Hispanic MesoAmerican sacred tools, having studied extensively with Khigh Alx Dhiegh and with Tarahumara shamans in Mexico's Copper Canyon. He is the co-author The Toltec I Ching, author of numerous books and articles on divination and spirituality, a regular blogger for The Huffington Post and other online publications, and has been a guest on a variety of radio programs. He lives part of the year in Roseburg, Oregon, part of the year in Coatepec, Mexico, and spends part of the year traveling.
or
Not Currently Available for Direct Purchase