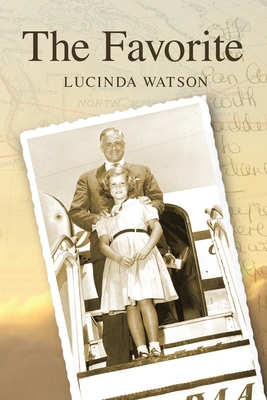 The Favorite
Paperback

* Individual store prices may vary.
Other Editions of This Title:
Hardcover (10/5/2020)
Description
The Favorite is, in Cig Harvey's words, "an arrow to the heart." Its sixty-four poems are gently shaped into three parts as Watson leads readers into her childhood's world of social privilege, recognizes the psychological costs inhabitants pay, and demonstrates a wide and wonderful range of reactions.
Most of the fifteen poems in Part I are based on childhood memories. Four sisters ride uncomfortably in the back seat of the big car, ordered not to wrinkle their Sunday dresses, while their brother "rides shotgun and wears what he wants." A girl manages to paddle around in an old canoe, but her sense of freedom comes from keeping herself hidden, or pretending she's Pocahantas. Gender norms strongly favor the family's only boy, and its powerful, charismatic father, whose presence inspires awe and fear, compliance and rebellion. Straight women, passive women, pretty and well-dressed women--enjoy, question, and are damaged by their privilege. In "Another Hurricane Coming," for example, we understand what's lost when a mother no longer wants her children to "feel the wind." The fifteen poems in Part II stretch the threads first spun in childhood into adolescence, by turns angry, loving, subtle and compassionate. "When I Think of My Mother, I See a Closed Door," ends the section appropriately.
Part III is longer-- its voice generally older, more accepting, more free in its metaphors, and
marked by a wonderfully wry sense of humor. As Richard Blanco says, "Watson tenderly, yet
unabashedly, speaks to the allure and trappings of womanhood as she traces its arc from the innocent
expectations of a girl, to the fear of a teenager forced to conform, to a fully actuated woman ... self-aware and fully alive with all her past and her future, her pain and healing, her losses and her newfound hopes."
Golden Antelope Press, 9781936135950, 84pp.
Publication Date: October 5, 2020