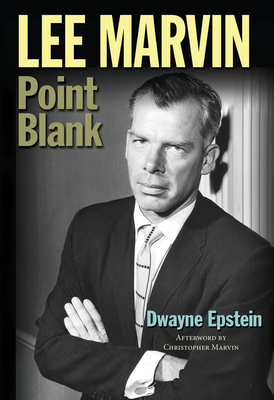 Lee Marvin (Hardcover)
Point Blank
Schaffner Press, 9781936182404, 344pp.
Publication Date: January 18, 2013
Description
This is an authoritative, and detailed story of the iconic actor's life which goes beyond the Hollywood scandal-sheet. It offers an appreciation for the man and his acting career and the classic films he starred in, painting a portrait of an individual who took great risks in his acting and career.
About the Author
Dwayne Epstein is a freelance journalist and author whose reviews, essays, and articles have appeared in numerous film publications and newspapers, including "FilmFax," "Outre," and "Variety," as well as Bill Krohn's books "Serious Pleasures" and "Hitchcock at Work." He is also the author of several young adult biographies of subjects ranging from Adam Sandler to Hillary Clinton. A lifetime fan and collector of Lee Marvin photos and memorabilia, he has appeared in the A&E Biography episode devoted to Lee Marvin. He lives in Long Beach, California.
Advertisement